Red Star Dry Yeast
All packets 5 grams.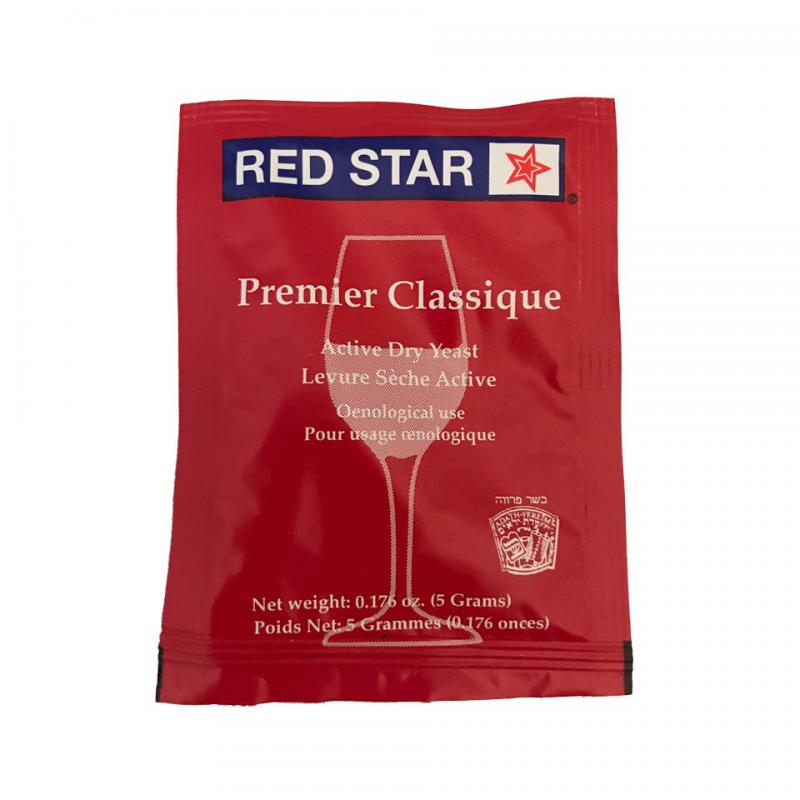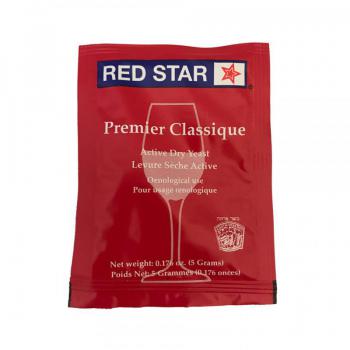 Details
Premier Classique: Good all purpose wine yeast used to give complex aromas and flavors, but it really does require proper nutrients to avoid sulfur problems.

Premier Cuvee: Fast starting with steady, strong fermentation kinetics. Low foaming action is well suited to barrel fermentations. Clean neutral flavor. Good all-around choice for Reds, Whites and especially Champagnes.

Premier Blanc: Good for ethanol and SO2 tolerance. Begins fermentation quickly and is reliable at cooler fermentation temperatures. Neutral flavor profile. Recommended for dry white and red wines but actually not the first choice for champagne.

Premier Rogue: Strong fermenter for producing full bodied reds, especially good with grapes from the Cabernet and Zinfandel families. Ferments from 60 to 80 degrees.